ADVERTISEMENT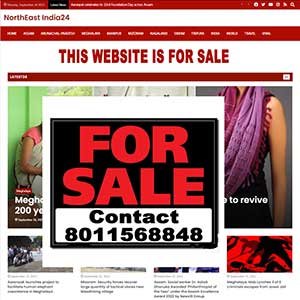 On the occasion of Kargil Vijay Divas Series of event organised by Indian Army in walong of Arunachal Pradesh and in different  schools of upper Assam .
---
Guwahati/ Itanagar
A series of events were conducted by the troops of Army under the aegis of  Dao Division to commemorate the 20th anniversary of the Indian Army's resounding victory over Pakistani Army in Kargil war in year 1999. The event  provided an opportunity for the troops to interact with the students and paid their  homage  to the gallant soldiers who made the  supreme sacrifice for the nations territorial integrity.
On the solemn occasion a wreath laying ceremony was held at the Hut of Remembrance  (Walong) and  at Namti War memorial in Arunachal Pradesh, followed by a motivational lecture and screening of movie on 'Heroes of Kargil War'. The event was attended by a large number of local school students who were visibly inspired by the men in uniform and their dauntless dedication to the service.
The Army units deployed in the intense counter insurgency operations in Upper Assam also organised programs  to commemorate  the occasion.  A plethora of events comprising of motivational lecture on OPERATION VIJAY, interaction with students and screening of movie, "LOC- Kargil" were conducted at Iris English Medium School, at  Kakopather, Jawahar Navodaya Vidyalaya, at Bordumsa and at Kendriya Vidyalaya, Lekhapani in Tinsukia district. The young scholars and  future pillars of the country  were moved and motivated by the inspirational talk on the saga of courage under fire by our gallant soldiers at icy heights of Kargil.
The school administrations appreciated the role of Indian Army in the Kargil War and on behalf of the students expressed their gratitude for instilling pride, honour and enthusiasm in the young minds for a bright future.