Manipur
Manipur Fresh Violence: 3 village volunteers killed, 5 injured
While two bodies were found initially, the third one was recovered later.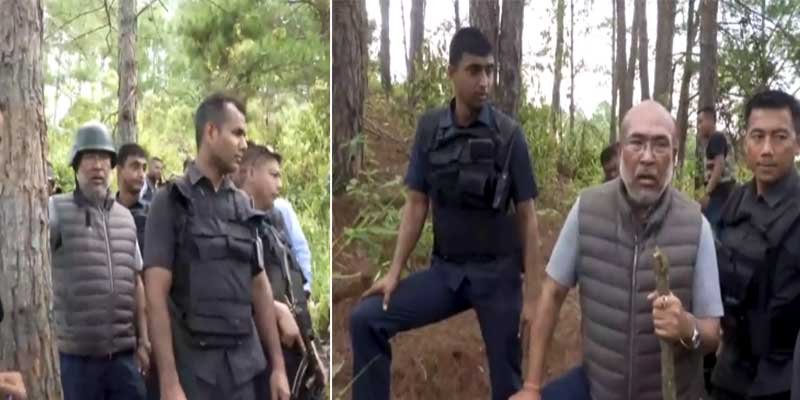 Manipur Fresh Violence-  At least three "village volunteers" were killed and five others injured in an exchange of fire with unidentified gunmen in Manipur's Bishnupur district, police said on Sunday.
The incident took place in Khoijumantabi village late on Saturday night when the "village volunteers" were guarding the area in a makeshift bunker, a police officer said.
world knows about those who are responsible for the unrest in Manipur: CM Biren Singh
While two bodies were found initially, the third one was recovered later.
Five people were injured in the shootout that lasted for several hours. A couple of them, the condition of whom was stated to be serious, were brought to a hospital in Imphal, police said.
Chief Minister N Biren Singh went to the spot to take stock of the situation and interacted with the locals.
In view of the day's incidents, the curfew relaxation in the Bishnupur district has been curtained on Sunday. Curfew was relaxed from 5am to 5pm but was curtained at 10am amid fresh reports of violence.
Fresh Violence in Manipur: 2 dead, tension prevails
Manipur has witnessed ethnic tension between two tribal communities– Meiteis and Kukis since May 3. So far, 115 people have been reported dead, with over 300 injured and more than 50,000 displaced since the violence broke out.
Meiteis account for about 53 per cent of Manipur's population and live mostly in the Imphal Valley. Tribals — Nagas and Kukis — constitute another 40 per cent of the population and reside in the hill districts.