Nagaland
Nagaland police seizes smuggled Gold of worth 22 Crore, Heroin worth of 2 Crore
The  gold bars weighing approximately 166 grams each were packed neatly in 29 packets.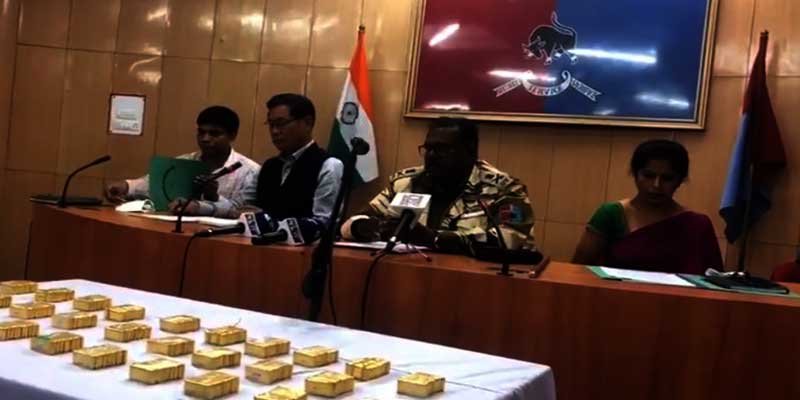 ADVERTISEMENT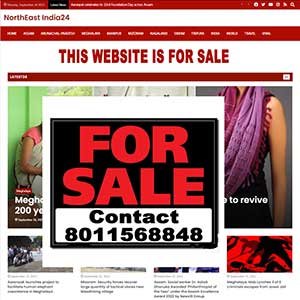 KOHIMA- Narcotic Cell Police Station of Nagaland Police seized approx 48.14 kg of smuggled Gold worth approx Rs 22,78,46,620 cr from a vehicle on Kohima-Imphal National Highway. Seizure was made on October 3 morning at interstate Narcotic check point at Khuzama in Kohima.
The  gold bars weighing approximately 166 grams each were packed neatly in 29 packets.
Addressing media persons this afternoon at Police Headquarter Kohima, ADGP (Law & Order) Nagaland Police, Sandeep M Tamgadge said it is the state's single biggest seizure of the smuggled Gold and one of the largest seizures in the whole of the country.
The ADGP said two persons namely Saurabh Singh and Pawan Kumar both residents of Uttar Pradesh along with the vehicle reportedly travelling from Manipur to Agra have been detained for further questioning to initiate appropriate legal action.
Sandeep informed that the Narcotic cells have also seized 552 grams of suspected Heroin and approximately 12 kilogram of opium on different case. In this connection, three persons all residents of Manipur have been arrested and a case have been registered under the NDPS Act for further investigation.
Besides, the Highway Patrol of DEF Kohima have also intercepted and recovered around 532 grams of suspected Heroin today worth approximately two crore in the international market. Four persons have been arrested and a case has been registered at Sechu Zubza Police station for further investigation.
ADGP Sandeep said, Nagaland police is committed and have increased its efforts in controlling the menace of drugs and narcotic substances in the state.
The ADGP further said it would be their endeavour to ensure that the main highway coming from Manipur linking Nagaland, Assam and the rest of the country is made free of all kind of illegal activities.