ADVERTISEMENT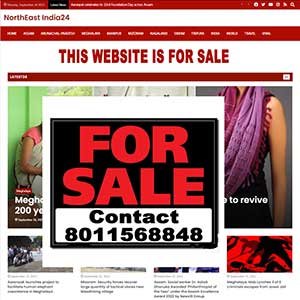 Repeated incursion bids foiled by Assam Police
Hailakandi
Though simmering tensions prevail along the Assam-Mizoram interstate border in Kachurthal area of South Assam's Hailakandi district, the situation is under control. A large posse of Assam Police and CRPF personnel are deployed along the interstate border to thwart any attempts to enter into Assam's land and to instill confidence among the people living along the interstate boundary, administration sources said, adding that they will be stationed there till normalcy returns.
Deputy Commissioner, Hailakandi, Adil Khan said his administration with the help of adequate forces 'ensured not even an inch of Assam's land is encroached upon. We will not let our guard down and constantly keep an eye on the situation.'
Repeated attempts to intrude into Assam's territory by Mizo Zirlai Pawl (MZP) and other organizations yesterday were repulsed by Assam Police and para military forces. Around 50 activists of these organizations armed with machetes, daggers and other lethal weapons pelted stones at the police and CRPF personnel deployed along the border.
The Deputy Commissioner and other senior officials of the administration tried to pacify the activists of the organizations and asked them not to enter into Assam's territory but they did not pay any heed to it. When they forced their way into Assam's territory, they were pushed back with minimum force. The administration refutes reports in a section of the media terming them as 'misleading' that heavy lathicharge or firing was resorted to leading to injuries of some student activists and journalists from Mizoram who have gone there for reporting. "Around 50 activists gathered there and tried to intrude into Assam's territory.
Despite being forewarned not to enter into Assam's land through banners and loudspeakers, the student activists did not care a hoot, forcing the administration to push them back. Maximum restraint was exercised by our administration to tackle the situation," said a Assam Police official of Jamira police outpost, adding that the Kolasib district administration of Mizoram remained a mute spectator with no presence of any official or police personnel on the other side of the border.
Deputy Commissione Khan, Additional Deputy Commissioners and other senior civil and police officials camped at the troubled spot from the wee hours till late evening yesterday. "Had it not been our administration's alacrity and adroit way of tackling the siuation on the border front, things would have drifted to a point of no return," said a top official of the administration.
It may be mentioned that tension has been prevailing for some time ever since some organizations from Mizoram made forays into Assam's territory and erected a working shed and later a temporary checkpost at Kachurthal which were dismantled by the Assam police personnel.
In view of escalating tensions and intelligence reports of further incursions into Assam's territory from the other side of the border, Deputy Commissioner Khan imposed Section 144 Cr.Pc with immediate effect on Wednesday. He cautioned his counterpart R. Zarzosanga of Kolasib district bordering Hailakandi that 'any planned attempts of planned encroachment may snowball into serious law and order problem'. During telephonic talk, Khan also invited his counterpart for discussions on the border row to resolve the matter amicably.
Additional Chief Secretary, Home and Political, Assam, Alok Kumar requested Mizoram Chief Secretary to take immediate steps to avert any untoward incident and to maintain status quo along the interstate boundary.
Meanwhile, the Hailakandi district administration has got information that Media Adviser to CM, Mizoram and Home Secretary will arrive at the spot shortly to sort out the issues with the agitated MZP and other Mizo organizations. Said Deputy Commissioner Khan, "Hope better sense prevails and lasting peace returns back to the troubled spot so that the people living on both sides of the interstate border can live peacefully.