ADVERTISEMENT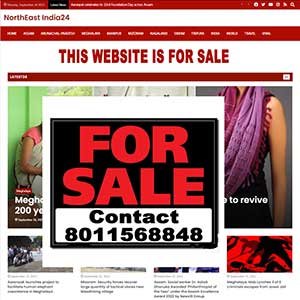 Itanagar
By Manoj Singh
Students United Movement of All Arunachal (SUMAA) today carried out protest march against the Tibetan Rehabilitation policy  (TRP) announced by the government of Arunachal Pradesh.
Hundreds of students from various schools and college led by the executive members of SUMAA marched in the main thoroughfare of the state capital from Akashdeep near Ganga Market to Nyokum Lapng ground in Zero point Tinali.
Protesters shouting slogans 'we demand complete rollback of TRP', Tibetans go back, 'we don't want more refugee in Arunachal', 'Tibetian wapas jao' and so on.
While talking to reporters SUMAA President Tagru Tami said that since declaration of TRP policy we have been submitting various memorandum and launching democratic movement for immediate rollback to governor but our genuine demand is not being honoured even given deadline expired.
Our demand is to immediate roll back the TRP policy, we have been attacking the government on the issue until it is resolved, our movement will continue until it is resolved, we will not allow to give benefit rather the facilities of indigenous people to refugees and state government need to know.
In case of our own Indian brother are not been given so much facilities and benefits why the state government is eager to provide it to refugees.
It have been observed that many refugees have obtained documentary evidenced which need to be checked and administration need to take action from their end. There are illegal migrants and state government is yet to take action while refugees should confined to their refugees camps Tagru said.
State government have called us for a talk yesterday and they are now casual on the issue but we want action and will not stop until the TRP is rollback completely, Tagru added.