Tripura
Tripura- CPI-M decides on Manik Sarkar as CM candidate for next polls
ADVERTISEMENT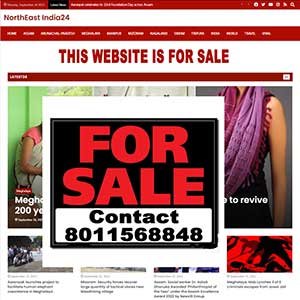 Agartala
The ruling CPI-M in Tripura has decided to project Manik Sarkar as its chief ministerial candidate for the state assembly polls due in February 2018, a party leader said here on Saturday.  Sarkar who has been Chief Minister of Tripura for 19 years, is a politburo member of the Communist Party of India-Marxist (CPI-M).
Political circles feel that due to Sarkar's clean image, efficiency and performance, the ruling Left stands a strong chance to win the polls in the state.
The Bharatiya Janata Party (BJP) has replaced Congress as the main opposition and is making all out efforts to capture power in Tripura.
Unlike previous elections, early announcement of the Left Front's Chief Ministerial candidate is also an electoral strategy.
The Left has been in power in the state since 1978, except for five years from 1988 to 1992 – when a Congress-led alliance was in power in Tripura.
"The opposition parties, especially the BJP, have no major issues to counter the Left parties with in Tripura, and that's why they are spreading personal slanderous facts against Manik Sarkar as he is the main leader of CPI-M and other Left parties."
He said the Left has always remained with the people. It has used the benefits of being in the government to expand the party base and organising successful mass movements on various issues.