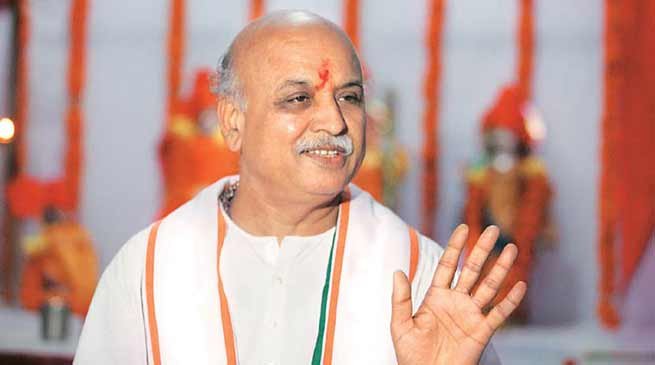 Guwahati
Assam police have banned Pravin Togadia, president of newly formed Antarashtriya Hindu Parishad (AHP) from holding meetings in Guwahati.
Police took this step In view to maintain law and order situation in Assam ahead of final draft of the updating National Register of Citizens (NRC) publication.  The final draft of NRC to be published on July 30.
Assam police have denied permission to the AHP to hold meetings in Guwahati from July 17 to July 19 and said that inflammatory speeches could hurt the sentiments of the religious minority community people in the state.
Guwahati city police Commissioner Hiren Nath said that police have denied any permission to the AHP to hold meetings in the capital city of Assam as section 144 of the CrPC is currently in force in all three police districts in Guwahati.
Togadia will reach at the Lokapriya Gopinath Bordoloi International Airport, Borjhar in Guwahati on Wednesday.
The Guwahati city police Commissioner on Wednesday issued a prohibitory order and asking Togadia to abstain from attending any event organised by AHP.
The order will remain in force for next two months and asking Togadia not to deliver any speech anywhere without appropriate permission.
"For next two months, Togadia will neither be able to visit the state nor will be allowed to make any statements targeting religious minority community people," Hiren Nath said.