Assam
Assam: Hailakandi makes quantum leap in HSLC results; emerges No.1 in Barak Valley
The district, which was placed at the lowest rung on the ladder last year, has made a quantum leap to 22nd position this year. 
ADVERTISEMENT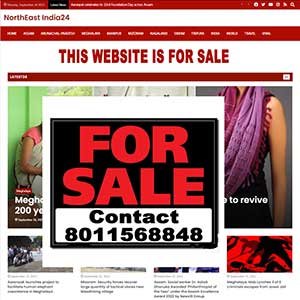 Hailakandi-  South Assam's Hailakandi district has put up a sterling performance in the HSLC examination 2020 conducted by the Board of Secondary Education (SEBA), the results of which were announced Saturday morning.
The district, which was placed at the lowest rung on the ladder last year, has made a quantum leap to 22nd position this year.
Assam's Hailakandi has emerged No.1 among the districts of Barak Valley with a pass percentage of 54.60% followed by Cachar with 50.71% and Karimganj 50.73%
Inspector of Schools, Rajiv Kumar Jha disclosed that out of total 6,337 candidates who appeared for the HSLC exam this year, 653 (10.3%) secured first position, 1,163 (18.35 %) second division and 1,644 (25.9%) obtained third division. 42 secured distinction while 114 star marks.
Jha said the district has registered a 15% improvement in results from 39% last year to 54.60% this year. The state has witnessed only 4% improvement in results compared to last year.
Attributing the success to a slew of initiatives adopted during the previous academic session, Jha said, "Some of the major initiatives taken were formation of task force; monthly review of action taken by task force with head of schools; review of  action plan and setting target for next month; effective implementation of academic calendar including month wise spilt of syllabus; obtaining daily attendance of teachers by head of schools for ensuring punctuality; ensuring schools run for full time from 8.45 am to 3.25 pm and making regular surprise visits to schools, especially during end hours".
Jha further said that reconstruction of District Academic Council, strict enforcement of exam guidelines during pre board exam, half yearly exam and unit test, engaging school management committee to improve the attendance of students, arranging special classes till January, ensuring answer writing practice and conducting training and motivation sessions for headmasters and teachers, among others, were other initiatives taken to induce pragmatic changes in the education sector.
Thanking all for the resounding success, Jha said, "I owe this success to all my departmental staff, teachers' associations, head of institutions, teachers, students, parents, general public, the then DC, Keerthi Jalli and ADC (Education) Ranadip Kumar Dam."
The Inspector of Schools also extended his gratitude to the police administration headed by SP, Pabindra Kumar Nath, the then ASP, Barun Purkaystha and DSP Nayanmoni Barman for all the support and cooperation in conducting the HSLC exam in a free and fair manner in the district.
Meanwhile, Deputy Commissioner, Megh Nidhi Dahal has congratulated Team Hailakandi for the great success in the HSLC exam and wished the students a bright future.