Assam
Assam: Man saved from committing suicide at kamakhya
Minor boy rescued at guwahati and touts selling tickets nabbed
ADVERTISEMENT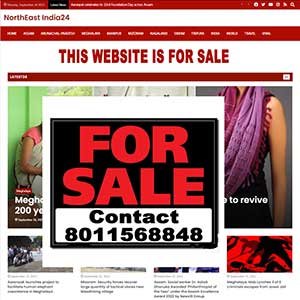 Guwahati: An alert Train Driver prevented a man from committing suicide at Kamakhya Railway station on 18 November 2020. The on duty Railway Protection Force personnel rescued the man and later handed him over to his family observing necessary formalities.
According to reports, the Loco Pilot of 05613 Kamakhya– Murkongselek Special Express train spotted a man about 40 years of age jumping in front of the moving train on the track at platform number 3 of Kamakhya Station at around 08.30 pm of 18 November and applied emergency brake to stop the train. The on-duty RPF personnel then pulled the man out from in front of the engine. The person, who received minor injuries, was mentally disturbed.
In another incident, a minor boy who had fled away from his home was spotted by vigilant RPF personnel at Guwahati Railway station at about 07.00 am on 19 November. He was detained and questioned to locate his family. On being informed, his mother and elder brother attended the RPF Post at Guwahati Railway Station and after observing all formalities, took custody of the minor boy.
In yet another incident, a team of RPF personnel from Lumding division and CIB raided a travel agency (Asif Travels) at Kheroni Ghat in West Karbi Anglong district and arrested the owner Alauddin Ansari (36 yrs) on 19 November.
The raid was conducted on the basis of an input received from Southern Railway that the said agency was using some computer software to book Tatkal tickets illegally. One laptop, personal computer and incriminating articles were seized during the raid and a case has been registered under relevant sections of the Railways Act. The case is being investigated and more such cases may be unearthed.