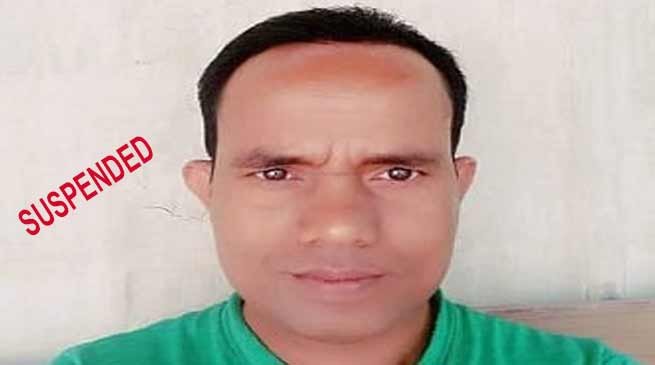 Chandra Prakash Seal, Patwari of Lala Revenue Circle has been placed under suspension for serious anomalies
---
Hailakandi
Chandra Prakash Seal, Patwari of Lala Revenue Circle has been placed under suspension for serious anomalies in making rehabilitation grant (RG) proposals as per SDRF norms for 2017 cyclone affected families under Koya and Ramchandi Gaon Panchayats.
Deputy Commissioner, Hailakandi, Adil Khan placed Seal under suspension with immediate effect vide order No.HRK 11/2018/13 dated 29th September, 2018. The inquiry conducted by Additional Deputy Commissioner, EL Fairhiem on a complaint petition filed on September 24 found Seal guilty of forgery, criminal misconduct and also misusing his position as a government servant by misappropriating government fund by including names of ineligible persons, recommending multiple members of a family residing in the same household and giving undue favours to his own family members.
Deputy Commissioner Khan has also issued show cause notice to Circle Officer, Lala Revenue Circle, Madhumita Nath as to why disciplinary action should not be drawn against her for according approval to the RG proposals without proper verification thereby committing illegality, gross negligence leading to misappropriation of government money and loss to state exchequer.
Deputy Commissioner Khan has asked Circle Officer Nath to reply latest by October 3.