Assam
Assam: Rotary Club of Hailakandi organises free heart check-up camp for defence personnel
ADVERTISEMENT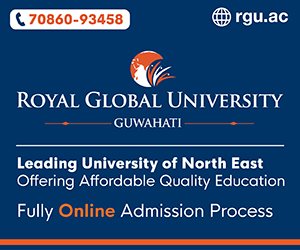 Rotary Club of Hailakandi organises free heart check-up camp for defence personnel at Katlicherra.
---
Hailakandi
Rotary Club of Hailakandi organised a heart-cum-general check-up camp in collaboration with Heart Care Society of Assam, Barak Valley Chapter for the defence personnel of 21 AP(IR) Battalion, Katlicherra on Sunday.
Renowned cardiologist Dr. Ahmed Hussain Choudhury and Dr. Manab Nath conducted the tests, provided consultation for heart and general ailments and prescribed medicines for the same. Free electrocardiogram (ECG), pulmonary, blood pressure and blood sugar tests were provided.
The president of Rotary Club of Hailakandi, Rtn. Harkishore Chanda, secretary Rtn. Shankar Choudhury and health chairman Rtn. Pinak Kanti Chakraborty were among those present on the occasion.
The DSP-cum-in-charge Commandant of 21 AP(IR) Battalion, Foyez Ahmed Barbhuiya expressed his heartfelt gratitude to Rotary Club of Hailakandi and Heart Care Society of Assam, Barak Valley Chapter for organising such health camps for the defence personnel at a remote area of Katlicherra.
Cardiologist Dr. Choudhury also advised those attending the camp on heart-related health care and recommended appropriate precautions and interventions. Rotary Club Secretary, Rtn. Choudhury assured to organise such activities for better police-public relationship in the coming days.