Assam
Assam: Students showcase music, painting talent at Kala Utsav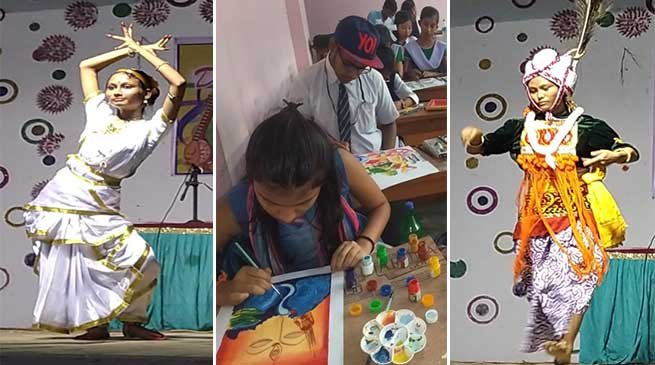 ADVERTISEMENT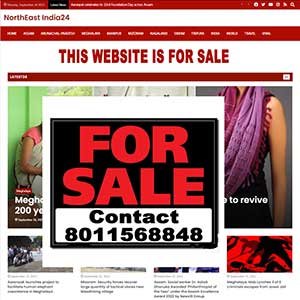 Kala Utsav is an initiative of the Ministry of Human Resource Development (MHRD) under the Rashtriya Madhyamik Shiksha Abhiyan (RMSA).
The District Level Kala Utsav was organised by the Department of Secondary Education at Hailakandi Womens' Senior Secondary School here on Tuesday. The competition saw 61 participants from 17 schools showcasing their talent in music (instrumental and vocal), solo dance and painting. The contestants exhibited a variety of art forms on the stage depicting rich culture and heritage of the country.
Inaugurating the event, Inspector of Schools, Rajiv Kumar Jha lauded all participants and urged them to hone their talent and potential.
The competition witnessed scintillating vocal and dance performances.
The programme concluded with the announcement of results for various categories. Experts from the related fields had a tough time adjudging the performances.
In instrumental music, Swarup Kar Purkayastha from Government VM HS School and Aditi Das from Spring Valley Central School were selected while in vocal music Mondira Bhattacharjee from Cambridge High School and M. Rohit Singha from Sanarei Metei HS School were adjudged winners.
In the dance category, Surojit Roy from Janki Charan HS School and Sushmita Nath from Ananda Charan HS School emerged winners while in painting, Snaha Nath from PK Girls' HS School and N.Chinglen Singha from Sanarei Metei HS School were declared winners.
Kala Utsav is an initiative of the Ministry of Human Resource Development (MHRD) under the Rashtriya Madhyamik Shiksha Abhiyan (RMSA).
The RMSA recognises the importance of aesthetics and artistic experiences for secondary-level students, which play a major role in creating awareness of India's rich cultural heritage and its vibrant diversity.
The MHRD has decided not to use the services of professional artists or performers for the Kala Utsav instead promote and nurture school talent for the said event.
In this edition of the cultural event, all competitions will be held for solo competitors only.
Conceptualised in 2015, the Kala Utsav organised every year since then, is conducted as a celebration of art form in the school system. Held at district, state and national level, Kala Utsav exhibits involvement of students from Class IX to Class XII from Kendriya Vidyalayas, and Jawahar Navodaya Vidyalayas among other institutions.
"The design of Kala Utsav helps students explore, understand and showcase their artistic talent of practicing different art forms. This event gives students the opportunity to understand and celebrate cultural diversity at the school, district, state and national levels," Jha said.
Welcoming the changes in Kala Utsav, Jha said the newly introduced reforms will make the event more interesting and attractive. "Kala Utsav is gradually gaining ground among different schools. We hope the event attracts growing number of participants every year," he said.