ADVERTISEMENT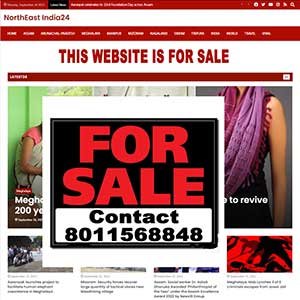 UPPL  demands early finalization of correct NRC in Assam, so that such harassment of genuine citizen on the name of NRC comes to an end as early as possible- UG Brahma 
---
Kokrajhar 
In view of the prevailing situation relating to NRC updating process in the state the United People's Party Liberal (UPPL) expressed its anguish and dissatisfaction that some complains have been lodged blindly against innocent common mass too, where complainants even are not available in the hearing. The UPPL opposes such unnecessary act of harassment and appeals all sections to desist from misusing the right to objection.
Talking to NortheastIndia24.com , UG Brahma, President UPPL,  said that, " the party demands early finalisation of correct NRC so that such human crisis comes to an end as early as possible. The party also reaffirm its stand to help genuine Indian citizen if and where they are under such trouble due to false complain.
The party also strongly warns that some vested interest corners who are circulating disinformation campaign by dragging the name of UPPL also in the so called conspiracy of harassing innocents by lodging false complain, informed UG Brahma.
The party clarifies that in the present crisis it has no involvement anywhere, rather it is always committed to stand by needy people always. Such forces are actually scared of UPPL – AIUDF alliance in recently concluded LS poll and want to damage that unity.
The Party heartily welcomes recent talk between ABSU & AAMSU in presence of Jamiat Ulemma Hind on the matter and their understanding to remove the crisis. Such attempts will only help all for mutual help and cooperation for common interest of all.
Meanwhile , Earlier  Congress  has also submitted a memorandum to the District Registrar of Citizen's Registration, seeking suspension of the "arbitrary" practice.
In its memorandum, the district Congress committee alleged that minorities were being harassed even after due verification of their documents during the preparation of the complete draft, published last year.
The final list is slated to be released by July 31.