Assam
Himanta proposes Ratan Tata to setup Cancer Care Grid in Assam
ADVERTISEMENT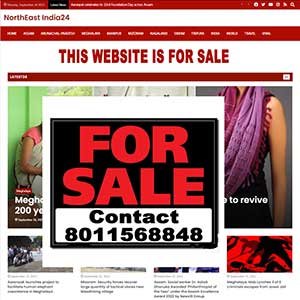 Guwahati
Assam government and philanthropic Tata Trusts are collaborating to set up a unique, first-of-its-king three-level cancer care grid in Assam with an estimated investment of Rs 1400 crore to be shared between the Tata Trusts and Assam government.
Assam Health Minister Dr Himanta Biswa Sarma informed this in his facebook and twitter time line. Dr  sarma who has met the Chairman of Tata Trusts, Ratan Tata and other members of the Trusts for the purpose in Mumbai  and have discussed .
Dr Sarma on Thursday tweeted, "In what may become a rare philanthropy- government collaboration on cancer care and management, government of Assam and Tata Trusts are working on setting up a unique, first-of-its-kind, 3-level cancer care grid at state, capital and district levels which is likely to have an investment of Rs1400 crore and proposed to be shared between Tata Trusts and the State.
Tata/Happy to meet legendary Sri @RNTata2000 & members of @tatatrusts for what may become a rare philanthropy-govt collaboration on #cancer pic.twitter.com/pLGA4PDL7o

— Himanta Biswa Sarma (@himantabiswa) October 12, 2017
"This shall also leverage various state and central government schemes. A South Asian Cancer Research Centre is also proposed to be set up to undertake research on identifying reasons and develop treatment protocols with a focus on South Asia."
Under the grid system, L1 or state level cancer care institute at Guwahati to have advanced, tertiary care facilities; L2 or medial college to have chemotherapy, radiation and surgical oncology and L3 or district hospitals to have day care, chemotherapy and radiation facilities.
"we are certain that the proposed Centre at Guwahati would be able to cater to the needs of the entire North East, "Dr Sarma tweeted.