Tripura
Tripura: protest continues against CAB, govt warns action
The Citizenship (Amendment) Bill, which is opposed by several people in the North East, was passed in Lok Sabha on Monday.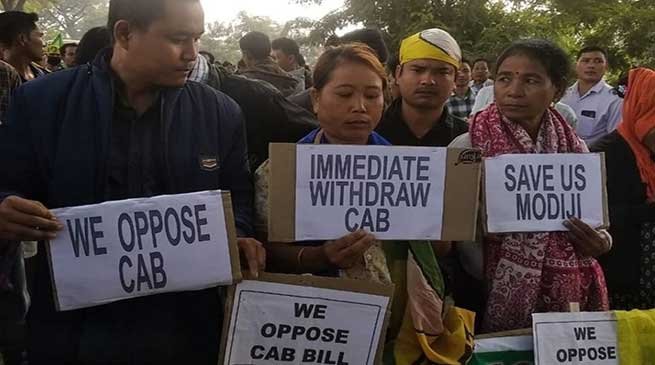 ADVERTISEMENT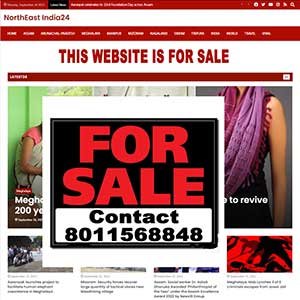 Agartala
The protest against Citizenship Amendment Bill (CAB) continue in Tripura, on the other hand government warned the protesters to stop all sorts of movement immediately or face govt action.
The spokesperson of the state Law Minister, Ratan Lal Nath, said although education department has postponed the test examinations of Class X and XII scheduled on Tuesday due to unavoidable circumstances, all other government offices and public institutions would function as usual.
He said Test examinations of Class-XII could not be conducted in 41 schools following the bandh yesterday called by BJP's ally in the government IPFT for 12 –hrs and indefinite period by Joint Movement Against Citizenship Amendment Bill (JMACAB), a conglomeration of all tribal-based regional parties, NGOs and student organizations of Tripura.
The minister further stated that the government took a serious view on yesterday's attack on 17 –school teachers including women by the anti-CAB demonstrators in Khowai when they were conducting the exam as per the direction of the authority.
Specific cases have been registered and police arrested one Soumendra Debbaram at night in this connection while massive haunt launched to arrest all others.
Nath, however, alleged that some political parties and organizations have been trying to misguide the people on CAB and NRC, which is not only creating unnecessary unrest among various communities and states but also instigating the situation.
"Every political party may have some demands but the protest should be done in a democratic way that does not affect the state's interest or commoners' life. Destructive activity in the name of protest is not at all acceptable and the state government would not allow this thing to happen. Once union home minister made an open commitment in the floor of parliament to protect the interest of all concerns in CAB, the agitating groups must respect it and to wait and see," Nath stated.
The controversial Citizenship (Amendment) Bill, which is opposed by several people in the North East, was passed in Lok Sabha on Monday. The bill will grant citizenship to non-Muslim refugees from Bangladesh, Pakistan and Afghanistan who came to India on or before Dec 31, 2014.