India
Trishakti Corps dedicates a Multi Utility Hall to Himalayan Mountaineering Institute in memory'Bull Kumar'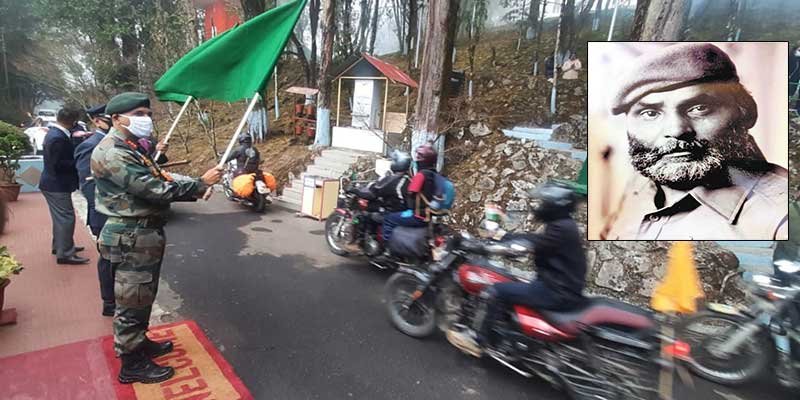 DARJEELING-   Lieutenant General Ajai Kumar Singh, the General Officer Commanding Trishakti Corps dedicated a Multi Utility Hall in the memory of one of the most accomplished veterans Late Colonel Narender 'Bull Kumar' at Himalayan Mountaineering Institute, Darjeeling on 27 February 2021.
Colonel Narender 'Bull Kumar', who breathed his last on 31st December 2020, was a super hero in his own right.  Nicknamed 'BULL KUMAR' for his attitude to take every challenge head on, he was instrumental in convincing India's military leadership about the strategic importance of the Siachen Glacier.
His reconnaissance expedition to Siachen Glacier led the Indian Army to launch Operation Meghdoot in 1984 to secure the icy heights from Pakistan aggression.  For this exemplary act he is also widely known as 'Siachen Saviour'.
He was recipient of numerous distinguished, gallantry and civil awards such as Param Vishisht Seva Medal, Kirti Chakra, Ati Vishisht Seva Medal, Padma Shri and Arjuna Award.  Himalayan Mountaineering Institute was always special to him.
 He was not only a student at Himalayan Mountaineering Institute but also headed the institute from 1966 to 1970.  He trained and coached many a budding and experienced mountaineers.
Himalayan Mountaineering Institute has aptly named the new Multi Utility Hall (MUH) as 'BULL BHAWAN' to immortalize the great veteran mountaineer.
The event culminated with flagging in of the 'Bharat Gaurav Radhanath Sikdar Motor Bike Rally' from Kolkata to Darjeeling to spread awareness about Indian legendary mountaineers and achievers in various other fields.