Assam
Assam: Horse Show- 2021 by 47 R&V Squadron NCC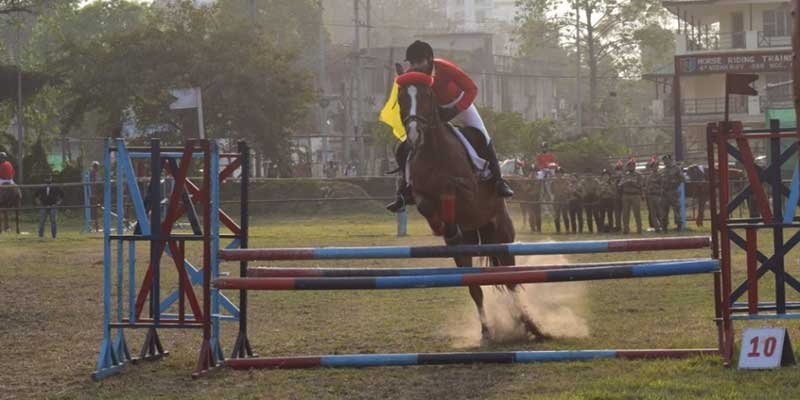 GUWAHATI-   NCC Cadets of 47 R&V Squadron NCC under the aegis of Guwahati Group Headquater today, organized Horse Show 2021 at College of Veterinary Science Ground in Khanapara, Guwahati.
The show was part of concluding ceremony of a weeklong Annual Training Camp where in 109 NCC cadets of Veterinary Science took part in the camp.
The cadets presented various cultural performances during the event. The cadets exhibit their Equestrian skill by performing various equestrian techniques which enthralls the spectators.
The event was attended by Brig JC Talukdar, Group Commander Guwahati Group NCC as the Chief Guest along with his wife Mrs Kanika Talukdar. (Dr) Bibeka Saikia, Dean, College of Veterinary Science and other prominent personalities of the College also attended and witness the event.
Speaking on the occasion, Brig JC Talukdar stress on the importance of NCC Training to the youth of the state so as to imbibe the sense of National integration, Discipline and over all development of the cadets. Various Prizes were also distributed to the cadets at the end of the event.