Assam
Assam: The Indus Entrepreneurs (TiE) launches Guwahati Chapter
ADVERTISEMENT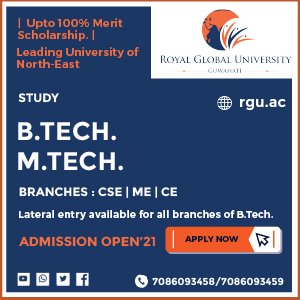 Guwahati
By  Rhiddhis Chakravorty
Against the backdrop of efforts like Advantage Assam, global non-profit organization The Indus Entrepreneurs ("TiE") has launched the TiE Guwahati chapter on 5th February 2018. TiE is the world's largest non-profit network of global entrepreneurs fostering innovation and entrepreneurship.
TiE Guwahati is the 62nd chapter of TiE spread over 18 countries worldwide. Tie's decision to open the Guwahati chapter will be a game changer for Assam and the entire NE region with respect to building and nurturing a vibrant entrepreneurial ecosystem and bringing global best practices to the region.
"Assam and the rest of the Northeast is gradually developing as a hub of startups and innovations. Even the government has also recognised this and we have seen efforts like Advantage Assam. "Against the backdrop of efforts like Advantage Assam, we are launching the TiE Guwahati chapter." Says Rajeev Gupta, Founding President of TiE Guwahati. Added Vijay Sambamurthi, Founding Secretary of TiE Guwahati, "The State of Assam and the North Eastern region as a whole have long held immense entrepreneurial potential which has historically been very under-realized. One of the key reasons for this is the lack of access for local entrepreneurs to structured mentoring, networks and high-quality funding – this is where TiE Guwahati can be a serious positive disruptor".
TiE was established in 1992 in the Silicon Valley by a few Indian origin entrepreneurs and has become one of the largest global non-profit networks of entrepreneurs over the years. Since its inception TiE has been offering education, mentorship, networking and funding for entrepreneurs. TiE also organizes various programmes and events including annual events like the famed TiECon and the TiE Global Summit.
The founder members of TiE Guwahati are Rajeev Gupta, Vijay Sambamurthi and Soumen Sanyal. Rajeev Gupta is a serial entrepreneur hailing from the NER and a longtime member of TiE Delhi-NCR. He initiated the idea of bringing this platform to the NER. Vijay Sambamurthi is a senior corporate lawyer, angel investor and long-standing Charter Member of TiE Bangalore and has vast experience of working with startups and venture capital funds. Soumen Sanyal is a corporate honcho and now a professor of entrepreneurship at Kaziranga University, Assam. He combines his valued experience of the corporate world and academics.