Arunachal-Pradesh
Arunachal: Adi Community is one of the most progressive tribes of the state- Khandu
ADVERTISEMENT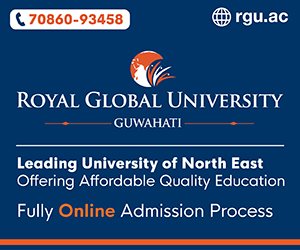 Adi Community is one of the most progressive and educationally advanced tribes of the state– Pema Khandu, CM, Arunachal Pradesh .
---
Pasighat
Attending the 52nd Central Solung Celebration of the Adi Community, here at Giidi-Notko Chief Minister of Arunachal Pradesh, Pema Khandu said that " Adi Community is one of the most progressive tribes of the state and educationally advanced in a state as the rays of education reached the Adi belt earlier, which is a matter of pride in a state which has been a late starter in the education sector".
In the coming days GoI will be investing a lot for development of Pasighat as Smart City said Khandu and asked for proper planning to achieve the goal of truly Smart City in targeted timeframe. Under Prime Minister, Narendra Modi, major incomplete works like ALG has been completed, many infrastructural and other developmental initiatives in connectivity, health and various sectors are under progress.
The CM also condemned Bandh Culture, which he said was already creating lots of hardships for the people, destructions of public assets adding that precious lives are lost as emergency patients are unable to get Medical care due to Bandh.
Creating Law and Order problem is not a solution he emphatically said, while calling for debate and constructive methods.
He said that State Government has undertaken various initiatives and reforms to bring transparency and accountability and also referred to govt decision for recruitment through Staff Selection Board. The CM also categorically stressed on Zero Tolerance to Corruption.
Deputy CM Chowna Mein, also extended his festival greetings to the members of the Adi Community and others in general,  on the occasion and remembered the contributions of the pioneers of the society, who contributed immensely for the development of the Centurion town of Pasighat.