Assam
Assam: Army carried out Rescue operations in Baksa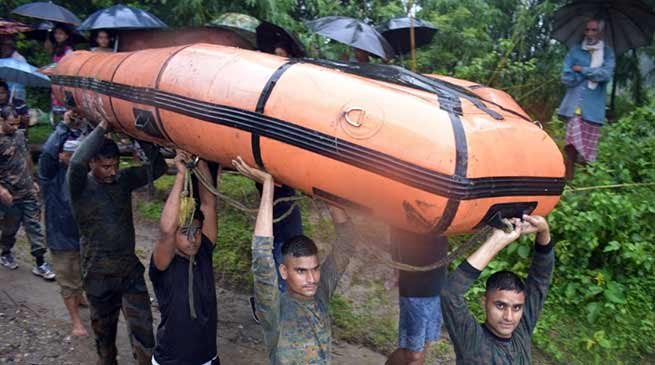 The Army column carried out Rescue operations in Baksa district of Assam and evacuated the stranded villagers.
---
Guwahati
The village Balipur Char, Baksa district of Assam was inundated as the Beki river flowed above the danger level due to incessant rains from the last few days. DC Baksa made a requisition to Unit of Indian Army to carry out rescue operation and evacuate the stranded villagers as the situation  was very grave.
Troops of Indian Army immediately sprung into action. The Army column along with  SDRF and civil administration evacuated the stranded villagers and shifted them to flood relief shelters in Udalguri village.
 Approx 150 villagers were rescued including 55 women, 40 men, 25 elderly and 30 children.