India
Assam CM calls on Union Finance Minister
appreciates ministry's generous support to Assam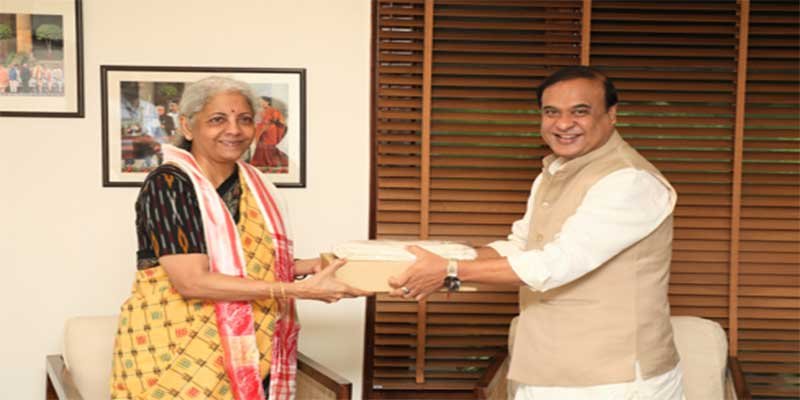 NEW DELHI-   Assam Chief Minister Dr. Himanta Biswa Sarma met Union Finance Minister and Corporate Affairs, Nirmala Sitharaman at her official residence here on Thursday and discussed a gamut of financial related matters pertaining to the State of Assam.
During the 55-minute long discussions, Chief Minister Dr. Sarma presented an overall financial scenario highlighting the progress made by the state in various key indicators, including mobilisation of revenue.
Expressing his heartfelt appreciation to the Ministry of Finance for extending 'generous support' to Assam in terms of capital assistance and the advance release of devolution funds, Dr. Sarma said these initiatives have helped Assam to accelerate the welfare oriented programmes as well as capital expenditure.
Later taking to Twitter handle, the Chief Minister tweeted, "I had the pleasure to call upon Hon Finance Minister Smt @nsitharaman Ji in New Delhi today.
During our meeting, we conveyed our heartfelt appreciation for the ministry's generous support in terms of capital assistance and the advance release of devolution funds. These initiatives have played a crucial role in accelerating our welfare programmes and capital expenditure."