Assam
Assam: Public HS School to represent Hailakandi at State level quiz competition
ADVERTISEMENT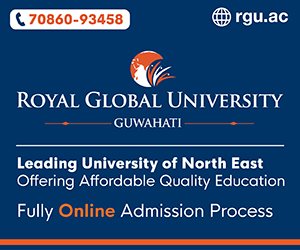 Hailakandi
Public Higher Secondary School will represent Hailakandi district in the state level quiz competition organised by the Assam Higher Secondary Education Council (AHSEC).
An initiative of AHSEC to make students aware of their glorious past, a district level quiz competition on 'Swadhes Adhyayan' on history as well as geography was organised at Women's Junior College here on Thursday.
The event was inaugurated by Inspector of Schools, Rajiv Kumar Jha in the presence of principals of Public HS School, Indrakumari Girls' HS School and Women's Junior College and other faculty members.
In his inaugural address, Jha appreciated the endeavour of AHSEC to make aware the present generation, who are the leaders of tomorrow, about the rich history, heritage and geography of the State of Assam by organising the quiz competition at the district level.
Teacher of Charlmarsh HS School, Indranil Chakraborty and accountant of District Elementary Education, Sankar Choudhury conducted the quiz in a very interactive way that kept the participants as well as the audience hooked.
The quiz consisted of warm-up round, buzzer round, MCQ round and audio and visual round.
Altogether 17 teams from different HS schools of the district participated with enthusiasm after selection at the preliminary round of the competition.
The AHSEC has declared'Rs.1 lakh as total prize money with the first prize winner bagging Rs.50,000, second prize winner Rs.30,000 and the third Rs.20,000 respectively.