Assam
Assam: Two days 24th Regional Committee Meeting of ICAR begins
ADVERTISEMENT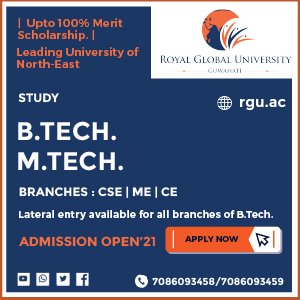 Guwahati
The two days 24th Regional Committee Meeting for Zone- III commenced from today (23rd to 24th November, 2019) at Assam Administrative Staff College, Assam. Kailash Choudhury, Union Minister of Agricultural and Farmers Welfare graced the occasion as the Chief Guest and Atul Bora, Minister of Agricultural Horticulture and Food Processing as the Guest of Honour.
Addressing the gathering  the Union Minister of Agricultural and Farmers Welfare said that research should be focused to fully prepare the farmers with needed technologies for organic agriculture. He further added that  Prime Minister of India  Narendra Modi has set the target for doubling farmers' income by 2022 and the farming sector will have to play a very important role in building the $5 trillion economy by 2024. For this the scientists have to keep the road map ahead and come up with innovative technologies which benefit the farmers.
Atul Bora,  Minister of Agricultural Horticulture and Food Processing speaking on the occasion said the government has focused on "Act East Policy" and he stressed on the fact that the focus should be on the agricultural development of the region and maximum utilization of the resources available. He appreciated the works and efforts made by KVKs of Assam.
Dr. T. Mohapatra, Secretary, DARE and DG, ICAR speaking on the occasion he said that research should not only be production oriented but post harvest management processing and marketing should be an integral part of the research activity. He urged the participants to also emphasize on the strengths in agricultural sector and to utilize the resources of the region for maximum benefits.
The other dignitaries present for the occasion were Dr. R.C. Agrawal, DDG Education, ICAR and Nodal Officer RCM, Shri B. Pradhan Additional Secretary & Financial Advisor DARE ICAR, and Dr. B.K Kandpal, Director, ICAR, Umiam. A series of publications were also released in the presence of the dignitaries. 150 delegates from the region, including the Principal Secretaries/ Secretaries of the concerned States participated in the meeting with the vision to make agricultural research reach the farmers and to ensure food, nutrition and livelihood security in the North Eastern hill region. The two days meeting will witness a series of presentations and agenda settings by the State Governments.