Meghalaya
Shillong- United Democratic Party announces First list of candidates for coming Assembly Election
ADVERTISEMENT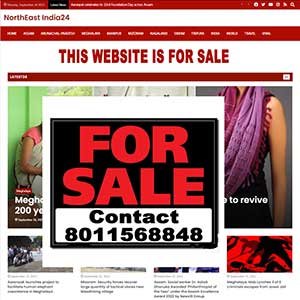 Shillong
Meghalaya's opposition party United Democratic Party (UDP) today announced the first list of it's candidates who would contest the next year's Assembly elections. He said the second list of party candidates by next month.
UDP President Dr. Donkupar Roy, who is also the leader of opposition in the assembly, said a total number of 28 candidates in the first list.
Among the prominent names featured in the list include the eight sitting legislators of the party- Dr Donkupary Roy (Shella Assembly seat constituency), Paul Lyngdoh (Shillong West seat ), Embhahlang Syiemlieh (Mawlai seat  ), Jemino Mawthoh (Nongthymmai seat ), Titosstarwell Chyne (Sohra seat), H Brolding Nongsiej (Mawthadraishan seat ), Metbah Lyngdoh (Mairang seat ) and Remington Pyngrope (Mawkynrew seat).
The list also included the three sitting members of Khasi Hills Autonomous District Council – Donkupar Sumer (Umsning seat), Rona Khymdeit (Nongpoh seat) and Moonglight Pariat (Jowai seat). Former Deputy Chief Minister, Bindo Mathew Lanong (Shillong East seat) and two former legislators Nidhuram Hajong (Mahendraganj seat) and Nimarson Momin (Salmanpara seat)
Former Federation of Khasi, Jaintia and Garo People's Chief, Joe Marwein (Shillong North seat) has also been allotted a party ticket.
The UDP which forged an alliance with Hills State People's Democratic Party (HSPDP), had also setbacks recently with some of the leaders quitting the party over the alliance for being denied party ticket. UNI RRK KK