Meghalaya
Meghalaya: Mob attacked BSF outpost in Dawki. 5 injured including 2 BSF personnel
The BSF suspects that the smugglers brought a mob to avenge the seizure and attacked the post.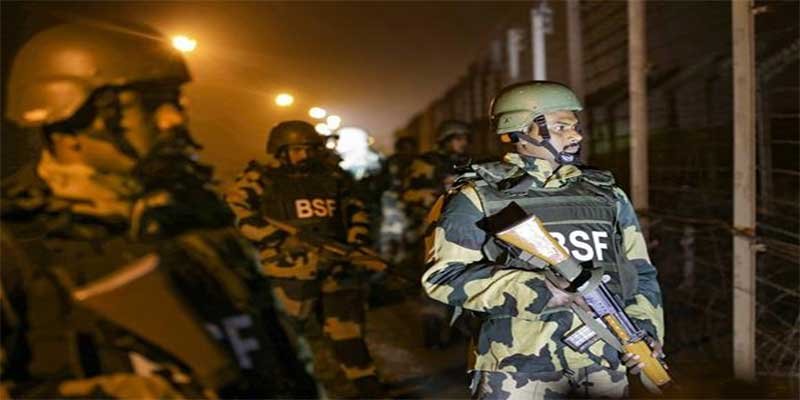 SHILLONG- At least 5 people, including two BSF personnel, were injured in an attack by villagers on a border outpost in Dawki of Meghalaya's East Khasi Hills district on Sunday (June 25).
According to a report, officials said on Monday that the incident took place around 10 pm in Umsyiem village near Dawki town, 100 km south of the state capital, when a mob attacked the post.
Meghalaya: Two more die due to illegal coal mining, petitioner tells HC
Inspector General (IG) of BSF Meghalaya Frontier Pradeep Kumar told news agency PTI, "In the last few days, we have seized several items being smuggled into Bangladesh and identified the smugglers. Due to this, they got the post attacked by the mob, due to which the BSF had to retaliate by firing in the air.
In a statement, BSF said that they have seized clothes worth over Rs 2.7 lakh related to smuggling.
BSF spokesperson said, 'BSF foiled two smuggling attempts on Sunday. In the morning, they seized clothes worth Rs 2.21 lakh in Umsyiam village. In the night, BSF seized sarees worth Rs 50,000 thrown by smugglers in the same village.
The BSF suspects that the smugglers brought a mob to avenge the seizure and attacked the post.
Meghalaya: Poor conditions of AMPT Road in West Garo Hills pose threat to commuters
He said that at least two BSF personnel were injured by stones thrown by the mob. Some villagers tried to forcefully enter the outpost, but were pushed back.
An eyewitness, who claimed that three villagers were also injured in the clash, said that the incident took place when a vehicle, in which three people were traveling, allegedly broke down near the post.
This enraged the BSF, who accused the three of being smugglers and attacked them, he said. The news of the attack spread and nearby villagers came to save them.
Meghalaya High Court quashes FIR under POCSO, says 16-yr-old capable of making decision about sex
The villagers also accused the BSF jawans of being drunk while on duty, which the IG dismissed. He said senior officers of the local police and BSF rushed to the spot to control the situation.
He told that the BSF has started an internal inquiry into the matter.