Tripura
Tripura: Left parties to hold dharna out side Parliament on July 24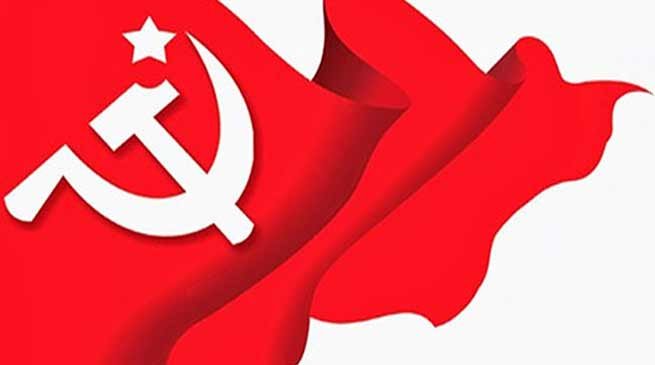 Agartala
The Left parties will hold a 'dharna' outside Parliament on Tuesday to protest against the "murder of democracy in West Bengal and Tripura", a CPI-M leader said here on Monday.
Kerala Chief Minister Pinarayi Vijayan, former Tripura Chief Minister Manik Sarkar, senior Left leaders from West Bengal and MPs of Left parties among other leaders will participate in the demonstration.
Communist Party of India-Marxist (CPI-M) central committee member Bijan Dhar said protest rallies and demonstrations will also be held in many states including West Bengal and Tripura on Tuesday.
"Democracy and people's rights have been totally devastated in West Bengal and Tripura. Total lawlessness prevails in these two states. Ruling party cadres and a section of leaders are directly involved in attacks on offices and houses belonging to opposition parties.
"To draw national attention to the issue, all Left parties will hold a sit-in outside Parliament on Tuesday," Dhar told the media.
He said: "After the BJP-led alliance government came to power in Tripura in March, four CPI-M members and leaders have been murdered. Thousands of party members and supporters were attacked."
According to Dhar, 1,000 Left activists, including 100 women, have suffered injuries.
"Around 750 offices of the CPI-M and Left parties have either been burnt, attacked or captured. Close to 200 offices of the Left mass organisations have been attacked and nearly 150 have been forcibly occupied."
"Pradhans, chairmen and elected members of various local bodies including the Tripura Tribal Areas Autonomous District Council are being coerced either to resign or join the BJP," Dhar added.
However the ruling Bharatiya Janata Party (BJP) strongly denied the accusations and claimed "good governance prevailed in Tripura" and said  that "the Left party has never practiced the democracy as they do not believe in it".
"Before and after the February Assembly polls, 12 BJP leaders and supporters were killed by the Left party goons. Had the CPI-M come to power in recent polls, hundreds of opposition party members would have left the state.
"But after the BJP came to power, not a single opposition party member was forced to desert the state," BJP Tripura Pradesh General Secretary Pratima Bhowmik told Media.
She added: "The CPI-M is unable to digest the good governance of the BJP government in Tripura led by Chief Minister Biplab Kumar Deb. That's why they are making false allegations and organising so-called agitations to mislead the people."