Assam
Assam: Cycle Ride, Plantation to Celebrate World Bicycle Day and World Environment Day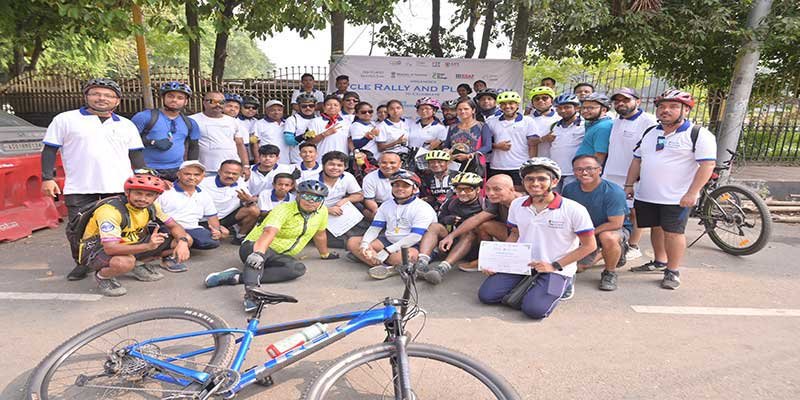 GUWAHATI-  The North East Regional office of India Tourism, under Ministry of Tourism along with ESAF Foundation, Pedal for a Change and Cyclo a Plant, organized a cycle ride and a plantation to commemorate World Bicycle Day along World Environment Day on 4″ June 2023 at Guwahati.
About 120 cyclists from across the city and different cycling groups took part in the ride.
The ride was flagged off by Ms. Mira Das, Tourist Information Officer of India Tourism North East Regional office along with members of ESAF Foundation, Pedal for a Change and Cyclo a Plant.
The cycle ride was flagged off from Dighalipukhuri paar and ended at the same place. The route taken by the cyclists was Dighalipukhuri -B Borooah Road — GS Road — Dispur —Supermarket — Last Gate —- Ganesh Mandir — GS Road — B Borooah Road — Dighalipukhuri.
The distance was approximately 15 kms. After the ride 20 local tree saplings were planted at the premises of Assam Textile Institute at Ambari.
In keeping with the theme of World Environment Day, viz. Beat Plastic Pollution, the use of plastic was kept at a minimum by avoiding the use of plastic water bottles and food packaging.