Assam
Assam:  Five suspected JE, AES cases detected in Hailakandi
ADVERTISEMENT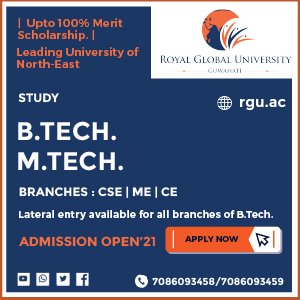 The health authorities have asked the people to immediately shift any person affected by prolonged high fever, severe headache or nausea, vomiting, shivering
---
Hailakandi
In Assam, the Hailakandi health authorities are in preparedness mode to tackle Japanese Encephalitis (JE) and Acute Encephalitis Syndrome (AES) following the detection of five suspected cases.
District Media Expert, Monika Das informed that of the five suspected cases, three are JE and two AES. The patients have been referred to the Silchar Medical College and Hospital, where they are presently undergoing treatment.
With detection of five suspected cases in the district so far and outbreak of JE in neighbouring Karimganj district claiming the lives of five persons, the health authorities here are taking no chances. A comprehensive action plan has been drawn up to tackle the outbreak of JE that include awareness meetings, fogging in vulnerable areas and urban areas and other measures to deal with vector borne diseases. DME Das disclosed that insecticidal treated bed nets (ITBN) camps are going on in Katlicherra, Lala, Algapur and Sarojini block primary health centres coupled with awareness meetings in schools and health sub centres across the district.
The health authorities have asked the people to immediately shift any person affected by prolonged high fever, severe headache or nausea, vomiting, shivering, mental status changes and disorientation to the nearest health centre or hospital.
It has advised people to use mosquito nets or insect repellent and to wear long sleeved shirts and pants.
Deputy Commissioner, Keerthi Jalli, who heads the District Task Force, is closely monitoring the situation and has asked the health officials and employees to remain alert on JE outbreak and to adopt necessary preventive measures.
Jalli apprised the Principal Secretary, Health in course of a video conference on Wednesday in which Additional Deputy Commissioner (Health), Joint Director, Health Services and Chief Medical and Health Officer were present, about the slew of measures initiated to prevent major outbreak of JE.
JE is an infection of the brain caused by the Japanese Encephalitis Virus (JEV). While most infections result in little or no symptoms, occasional inflammation of the brain occurs. In these cases symptoms may include headache, vomiting, fever, confusion, and seizures.This occurs about 5 to 15 days after infection.
JEV is generally spread by mosquitoes, specifically those of the Culex type. Pigs and wild birds serve as a reservoir for the virus.
Prevention is generally with the Japanese encephalitis vaccine, which is both safe and effective. Other measures include avoiding mosquito bites. Once infected there is no specific treatment, with care being supportive.
The disease occurs in Southeast Asia and the Western Pacific. About 3 billion people live in areas where the disease occurs. About 68,000 symptomatic cases occur a year with about 17,000 deaths.The disease was first described in 1871.