Assam
Assam: Girls NCC Camp under way in Guwahati
ADVERTISEMENT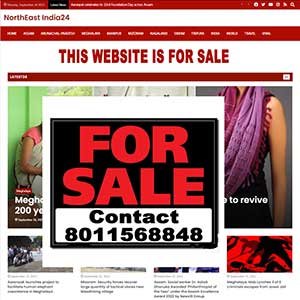 Guwahati
 "Discipline is bridge between goals and accomplishment". This is the dictum is being taught during the Combine  annual training camp for  NCC Girls organised  under the aegis of 60  Assam Girls BN NCC at SPS School Barsapara Road.
The  duration of the camp is from 09 July to 18 July 2018. A total of 350  girls cadets from various parts of the state including far flung areas of Orang and Dhubri are attending the camp where in the cadets will be taught to fight all challenges of life, inculcating leadership qualities, sense of leadership and comradeship through specially designed and customized training programme .
Other than the regular NCC activities to include Drill, PT, Weapon Training, Range Firing, the cadets will also be given exposure to Banking facilities, relevant legal exposure, self defence, disaster Management, Fire safety, Traffic Regulations, career guidance, Basic hygiene and sanitation,  monsoon related diseases and prevention will also be imparted.
The camp is being organised under the supervision of Commanding Officer Col Karnail Singh and his deputy Major Kavita Chhillar. The  camp was inaugurated by  Group Commander Brig Akshat  Arora, SM where in he said that this camp will transform their life for a betterment.