Assam
Assam: National Integration Tour organised by Red Horns Division Concludes
ADVERTISEMENT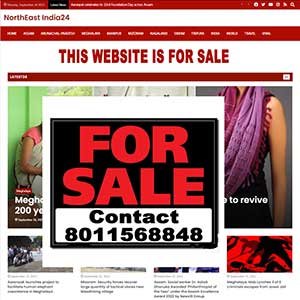 National Integration Tour for 20 students, from Assam, organised by  Red Horn Division under  Operation Sadbhavna conclude.
---
Guwahati
The Chindit Battalion of the Red Horns Division conducted a fortnight long educational cum motivational National Integration Tour for 20 students, including 10 girl students and 10 male students, from underdeveloped and far-flung regions of Assam, as part of Indian Army's flagship social initiative, Operation Sadbhavna.
The tour was flagged  off by the GOC Red Horns Division on 18 November 2018. As a part of this tour, the participants had the opportunity to visit several military, civilian and governmental institutions as also were provided invaluable guidance by influential and prominent personalities in various spheres.
The salient visits of the trip included a visit aboard the destroyer INS Mysore, the famous submarine INS Sindhuratna, which in itself is a rare opportunity and Deloitte, a leading multinational corporate company, apart from various other places of tourist interests.
Interactions with the Governor of Maharashtra, Flag Officer Commanding Western Naval Fleet and General Officer Commanding Mumbai Area, motivated the students towards the national cause so as to endeavour to become a contributor towards national building.
In Pune, these students witnessed the grandeur of the Passing Out Parade of the prestigious defence training establishment National Defence Academy(NDA), visited and interacted with trainees and doctors at Armed Forces Medical College (AFMC) and witnessed intricacies of the engineering profession in Army Institute of Technology (AIT).
The trip was also embedded and interspersed with elements of fun and frolic which included visits to local attractions, a sea cruise, local markets, malls and tasting the delicacies of street food.
Tour provided a platform to expose these students to the myriad professional avenues available and also provided exposure to the participants to the distinctly different culture.
" I am overwhelmed by this once in a lifetime experience and was glad to witness majestic passing out parade of NDA cadets and also to see life in Armed Forces closely", exclaimed Reena, a participant from Tamulpur Higher Secondary School.
The principals of the schools and parents of wards expressed their heartfelt gratitude to the Army for conduct of tour. Students interacting with Maj Gen Sanjeev Khatri, GOC Red Horns Division during the flagging out ceremony recognized this as a unique experience and promised to work hard and achieve laurels in life.
They were inspired to go beyond the prevalent norms and work towards achieving greater goals in life. This tour brought in a holistic effect across the spectrum of populace in the schools and simultaneously instilled confidence and a sense of gratitude amongst the locals for the Army. The tour was flagged in on 03rd December at Tamulpur.