Assam
BTC transport dept distributes  E-Rickshaw to beneficiaries
ADVERTISEMENT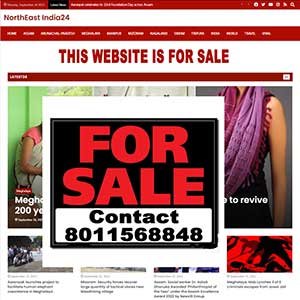 Kokrajhar
The Transport department, BTC today distributed E-rickshaw vehicles to the beneficiaries under the Bodoland Vikas Yojna at a ceremonially programme held at Bodoland Guest House in Kokrajhar on Tuesday.
BTC Executive member, in-charge of Transport department Jagadish Sarkar distributed the keys of e-rickshaw to the beneficiaries in presence of BTC Executive members-Dhaneswa Goyary and Rajib Brahma and other senior officials of the department.
on the occasion Sarkar said total 890 e-rickshaws will be distributed to the beneficiaries of which 235 in Kokrajhar, 210 in Chirang, 235 in Baksa and 210 in Udalguri district.
He said that today formally 20 person beneficiaries have distributed to them as follow from tomorrow and these e-rickshaws will help to poor family background for earning money and to maintain their day to day lives.
Sarkar asserted that the BTC chief Hagrama Mohilary directed the Transports department to provide two bus for Bineswr Brahma Engineering college for students communication from Kokrajhar twon to college in their study purpose and today two buses were also handed over to Bineswar Brahma Engineering College, Kokrajhar.
He urged all the beneficiaries' to take registration from District Transport Office (DTO) and asked the e-Rickshaw beneficiaries' not to sell their Rickshaw which was they received from BTC transport department and use for earning money to maintain family.
Sarkar, also said 300 Wingers will be distributed under the Bodoland Vikash Yojna for the employment of youths.
He also said 10 additional buses will be purchase for the welfare and benefits of the public through the Bodoland Transport Services. The department plans to introduce transport services to Siliguri in West Bengal, Karbi Anglong and Dhemaji and in Assam to BTC Headquarter Kokrajhar to facilitate transport service for the benefit of the people.