Meghalaya
Meghalaya: 13 including 2 woman cricketers killed in rain, landslide
According to a district-wise cumulative report issued by the State Disaster Management Authority, five people remain missing while a total of 985 people in 37 villages
ADVERTISEMENT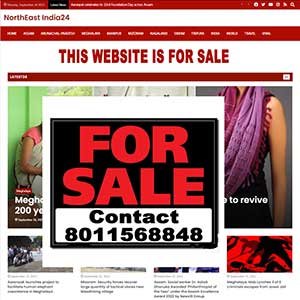 Shillong: Atleast thirteen people including two women cricketers were killed in rainfall  and landslide incidents  across Meghalaya since September 22, disaster management authorities said on Saturday.
According to a district-wise cumulative report issued by the State Disaster Management Authority, five people remain missing while a total of 985 people in 37 villages across East Khasi Hills, West Khasi Hills and Ri Bhoi districts have been affected because of the continuous downpour over the past week. The rainfall has abated since Saturday morning.
Among the victims, are two women cricketers who were killed in a landslide on Friday which struck their homes in lower Lumparing Dhobi Ghat, situated in the Laban area of East Khasi Hills district. Three others from the area are still missing
The district's Deputy Commissioner, Isawanda Laloo, said, "Two bodies — that of Razia Ahmed and Feroza Khan — were retrieved from the debris, while three others remained missing. Rescue efforts are on to find them." Of them, Razia represented Meghalaya at the national level, confirmed a resident of Laban.
"A complete report is awaited after which we will move the government for ex-gratia for the families," said Laloo, adding that other residents in the vicinity had been evacuated to safety.