Assam
Assam: School uniform scam in Hailakandi, Three teachers placed under suspension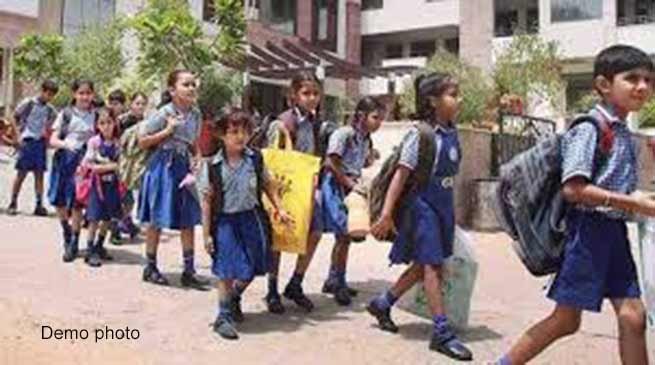 Hailakandi
Three head teachers under Katlicherra Education Block, in Hailakandi district of Assam have been placed under suspension for misappropriation of funds allotted for procurement of school uniform.
In an order issued by District Development Commissioner cum District Elementary Education Officer, Hailakandi, FR Laskar 
on Friday
, head teacher, Dholai Krishnatilla LP School, Sib Prasad Agrahari, head teacher, Dholai Natun Tilla LP School, Babulal Agrahari and head teacher, 693 Tilagram LP  School, Rajesh Agrahari, all under Katlicherra Education Block, were found to have misappropriated funds for procurement of school uniform in flagrant violation of government guidelines.
The suspension order has been issued following an enquiry report submitted by Block Accountant, Arpita Dey and endorsed by Block Elementary Education Officer, Katlicherra on April 27.
"Prima facie evidence is established that the said teachers have committed offences that need to be dealt urgently. And considering the exigency and gravity of the offences, they are placed under suspension pending drawl of departmental proceedings," says the order.
The order prohibits the incumbents from leaving headquarters without prior permission of the authorities concerned.