Meghalaya
Shillong; Six injured in a road accident
ADVERTISEMENT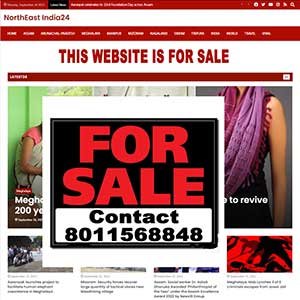 Shillong
At least six people sustained injuries when a taxi that they were travelling in, met with an accident in 4th Furlong, Polo Shillong on Saturday early morning. The Taxi was coming from NEIGRIHMS and was on the way to Police Bazaar when the accident happened.
The injured victims are identified as Wanrapborlang Tymmenniang (28 yrs old – taxi driver), Shantilal Narzary (45), Maria Narzary (18) , Rambhawarji Swari (30), Hirangtho Swari (30) and Frojid Narzary (25).
According to one injured victim,  all six persons are from Assam and they came to NEIGRIHMS for treatment and medication of one amongst the injured victims.
This morning they hired a taxi from NEIGRIHMS with an intention to go back to Assam by taking a tourist taxi from Police Bazaar, but on reaching 4th Furlong the taxi that they were travelling in collided head on with a truck that was coming from the opposite direction leaving them all injured including the driver.
It must be noted here that yesterday a Shillong Public Transport Service (SPTS) bus lost control and rammed off five other Maruti Alto car. The driver of the bus reported seriously injured.
As per reports Eric driver started the engine of the bus in neutral mode and later could not control the bus which led to wrecking off the vehicles lying in the opposite direction and ramping five Maruti Alto in the process. Police are still investigating on the case.