Manipur
Arunachal: Manipur lifts 25th Senior National Women Football trophy defeating Railways by 1-0
ADVERTISEMENT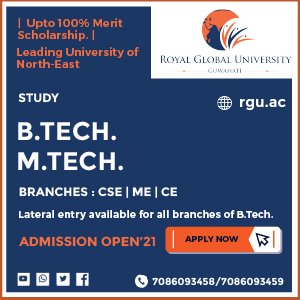 Manipur lifted the champion trophy beating Railways by 1-0 margin. Though in the first half no team could open account but in the second half lone goal by N. Bala Devi of Manipur…..
---
Pasighat ( Arunachal Pradesh ) 
By Maksam Tayeng
Nail-biting and unpredictable fifteen days of 25th National level Sr. Women football extravaganza ended with a positive note today evening at the playground of College of Horticulture & Forestry, Pasighat in which Manipur lifted the Championship by beating rival Railways by 1-0 goal.
Football fans heading to the jam-packed CHF ground witnessed the spectacular closing ceremony in the presence of the Lok Sabha MP Tapir Gao and State's Sports Minister Mama Natung gracing as Chief Guest and Guest of Honour respectively where Health Minister, Alo Libang, Pasighat East MLA, Kaling Moyong, Geku-Mariyang MLA, Kanggong Taku and Nari-Koyu MLA, Kento Rina also attended. More than ten thousand soccer lovers not only watched the breathtaking final match but also cheered and encouraged the players of Manipur and Railways.
Manipur lifted the champion trophy beating Railways by 1-0 margin. Though in the first half no team could open account but in the second half lone goal by N. Bala Devi of Manipur team led to win the final match. From the beginning Manipur dominated the match but failed to finish the goal attempts in several occasions. However, team Manipur managed to score the lone goal in the middle of the second half, but team Railways who also strongly fought back to equalize the score couldn't hit a net despite getting couple of chances. Today's win is said to be the 20th times of Manipur winning the championship and as a depending champion team Manipur displayed a very strong play.
In his valedictory speech Chief Guest Tapir Gao said that the event was not only a National level football tournament but also a celebration of "unity, friendship and sportsmanship among all Indian communities." He extended his thanks to the Chief Minister Pema Khandu, Union Youth and Sports Minister Kiren Rijiju, All India Football Federation and Arunachal Football Association for hosting the national event at Pasighat successfully stating that we have proven our capacity as host. Playing of Indian women Football Captain Ashalata Devi given us immense pleasure and matter of pride, he said adding that hosting such mega event finally included Arunachal in the national sports map.
Watch Video 
Gao also asserted that football was not limited to a game but it also develops personality beside physical fitness and discipline in life and therefore parents should encourage their kids to take part in sports. He conveyed his special thanks to all the 29 participating national players for their fair play and expressed hope that they would spread the message of hospitality and friendship of Arunachal Pradesh on their return. More national sports event/games would be hosted by Arunachal in future preferably in winter season for smooth conduct, he further informed.
Sports Minister Mama Natung terming the event as historic stated that leadership of CM Pema Khandu and Union Mister Kiren Rijiju and all members of team Arunachal was appreciable. He also conveyed his gratitude to the officers, leaders, NGOs and general public of Pasighat as a whole for their coordinated efforts and supports in making the event a grand success.
Sanju of Railways received the best player award while Elangbam Panthoi Chanu as best goalkeeper and N. Bala Devi with 21 goals adjudged as highest scorer of the tournament.
Health Minister Alo Libang, MLAs Kaling Moyong, Kento Rina, Talem Taboh, Incharge DC Tatdo Borang, SP Rajiv Ranjan Singh, CHF Dean Dr. BN Hazarika, APFA Sr. Vice-President G. Doke, APFA Secy. Kipa Ajay, state coordinator Orin Lego, ABK President Getom Borang were present among others.