Assam
Assam: Huge arms and ammunitions recovered from Chirang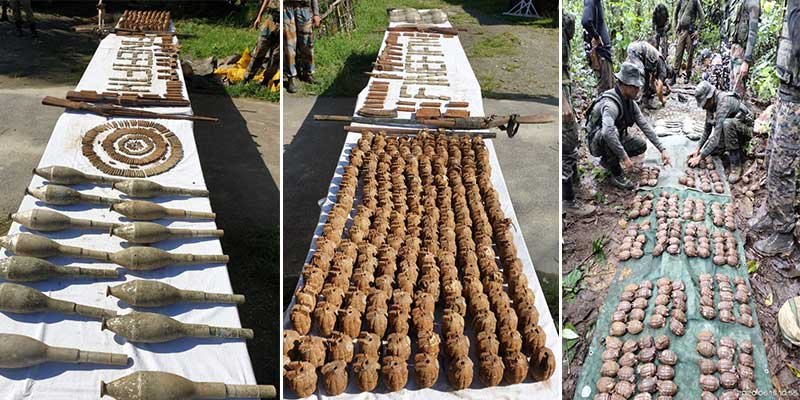 Guwahati – In a joint 12 days long search operation of Army, Assam police and SSB  huge arms and ammunitions recovered from the Khungring forest in Chirang district of Assam. 
On receipt of intelligence inputs from own sources and military intelligence units regarding presence of a huge cache of arms and ammunitions, a unit of the Red Horns Division, under the aegis of the Indian Army, conducted a joint operation along with Assam Police, SSB, and COBRA battalion in the forested area of Lal Patthar in Chirang.
The relentless search for 12 days yielded recovery of huge cache of firearms of various caliber, grenades, explosives, RPG/mortar bombs. The operation has resulted in the second biggest unearthing of arms in the area in the recent times.
The recovery has been beneficial in ensuring peace in the region after the onset of BTR. The recovery also goes a long way in maintaining peace, keeping in mind the upcoming BTAD elections in the area.